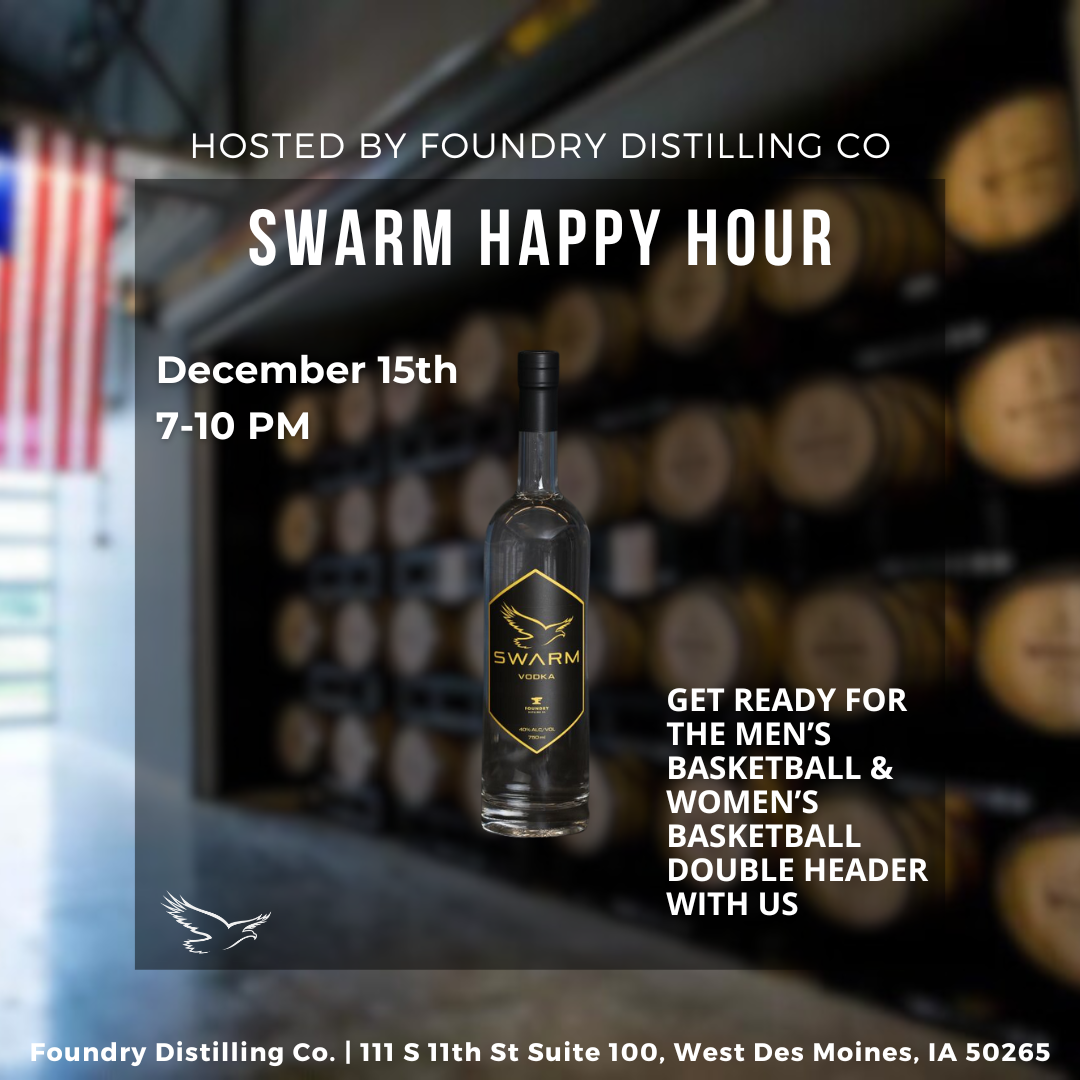 What: Let's come together to celebrate the Hawkeyes' double header at Foundry during our happy hour event. You won't want to miss this exciting gathering with special guests MC Gary Dolphin, Lisa Bluder, Fran McCaffrey, and multiple esteemed Hawkeye legends. Enjoy an array of Swarm-inspired cocktails, Swarm beer, and savor state-fair award-winning wraps provided by G Migs!
Where: 111 S 11th Street, West Des Moines
When: Friday, December 15th
Time: 7:00 PM – 10:00 PM, Coaches' Remarks: 8:30 PM
Please note: While the event is free, a ticket is required for entry. Reserve your tickets here to secure your spot at this exciting celebration!
Get your free tickets here: https://checkout.square.site/buy/WPO5SCR4CU43AMJQGKWPPK6R
We look forward to seeing you there for an unforgettable evening of Hawkeye pride and camaraderie. Don't miss out!